The activity of
Interpump Group S.p.A.
is divided into three main sectors: industrial sector, profes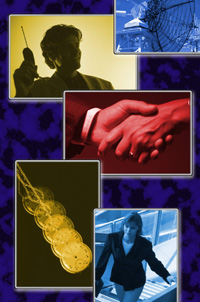 sional cleaning sector, consumer cleaning sector.
The industrial sector is essential for the history of the Group. It is, in fact, the main sector from which the whole
Interpump Group
universe originated.
In this field we set, at the beginning, a new reference standard which lead us to be worldwide leader in the sector of high pressure plunger pumps for cleaning.
Interpump
has literally revolutionized the product concept. We designed and built pumps that were more compact and handy, more quiet and structured in order to simplify the replacement of the wear parts.
Another qualifying element of the innovation was the use of ceramic plungers, which ensure a longer life of seals compared to steel plungers.
Today the production range is divided between high pressure pumps (50 to 200 bar) and very high pressure pumps (200 to 1200 bar).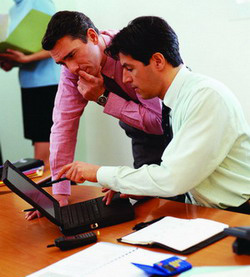 All the components of these products are manufactured with the highest quality materials that are systematically checked and tested at every production stage. Assemby is performed with maximum precision to ensure that the final product will withstand the high stresses related to operation dutiy rate, which can reach 3400 rpm.
The Interpump philosophy¡ªto satisfy market demand with innovative, quality products¡ªis also felt in the field of high pressure washers for household use, a sector in which the Group was one of the first in the world to emerge in the mid-1980s.
Interpump consumer high pressure washers operate with cold water, are smaller in size and lighter, making them easier to maneuver. They also have an attractive, modern design.
They are used for household cleaning, washing the car, yard maintenance and all ¡°do-it-yourself¡± tasks that require professional-level results coupled with ease-of-use and high manageability.
The main component of the high pressure washers is a pump which, driven by an electric motor or gasoline engine, delivers a high pressure water jet.