QUALITY - A CONSTANT COMMITMENT
Just as innovation is the key concept behind the Interpump Group, quality and commit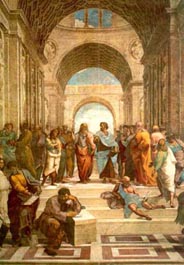 ment are the cornerstones of its activity at every level.
Quality suffuses the Groupí»s entire operations and naturally extends into all companies associated with it.
Prerequisites to quality are meticulous, methodical and constant checking and testing of all phases of corporate life and every step in the production process from raw material purchase to the final product.
Together with this pursuit for quality excellence are the combined effort and commitment of the Groupí»s constituent firms, each with its own distinct sphere of responsibility.
The result is a high level of employee motivation which, within each company, translates into an overall effort and commitment to quality workmanship and quality output.
Interpump quality is the fruit of an outlook that permeates the Group and is shared by all those in it.
The result can be seen in efficient, guaranteed, user-friendly products designed to meet modern-day requirements of energy efficiency and respect for the operator and user as well as the environment.
Interpump Group S.p.A. is certified since 1993 to UNI EN ISO 9001:2000 (ISO 9001:2000), certificate n. CERT-00145-93-AQ-BOL-SINCERT.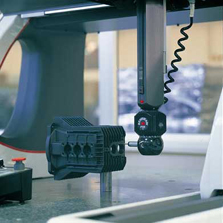 INNOVATION - A CONSTANT OBJECTIVE
For the Interpump Group, the goals it accomplishes, the results it achieves, the aims it realizes are never a point of destination, but rather intermediate stopovers from which to continue on towards ever-more ambitious heights.
In fact, innovation is the constant objective of the member and associate companies of the Group.
Innovation which is the fruit of constant, in-depth, scientific research into materials, tec

hniques and products, carried out with the most sophisticated and up-to-date equipment available.
To provide the space and opportunity required to seek solutions that anticipate and meet the needs of the market, Interpump Engineering was created, a research and development center with state-of-the-art equipment where the ideas generated by the Groupí»s member firms are gathered, studied, elaborated and brought to fruition by its technical staff.
Interpump Engineering is the entity that improves upon what already exists while generating the new, original solutionsí¬many of which are patentedí¬that confer upon the Groupí»s products the exclusivity, reliability, safety and quality for which they are known.